An Easy-to-Use Tool to Create & Conduct Your Q Methodology Research Online
Set up and deploy your Q study on the web in minutes. Multiple participants can simultaneously complete your Q-sort tasks from different locations. Get real-time results and robust reports for in-depth analysis.
Sign up for free
Watch Video
Build. Collect. Analyze.
Build your Q study, collect q-sorts, and analyze study data, all in one place.
Web-Based Q Method Studies
Q Method Software is 100% web-based, meaning that neither you or your participants have to download anything to use the platform.
Learn more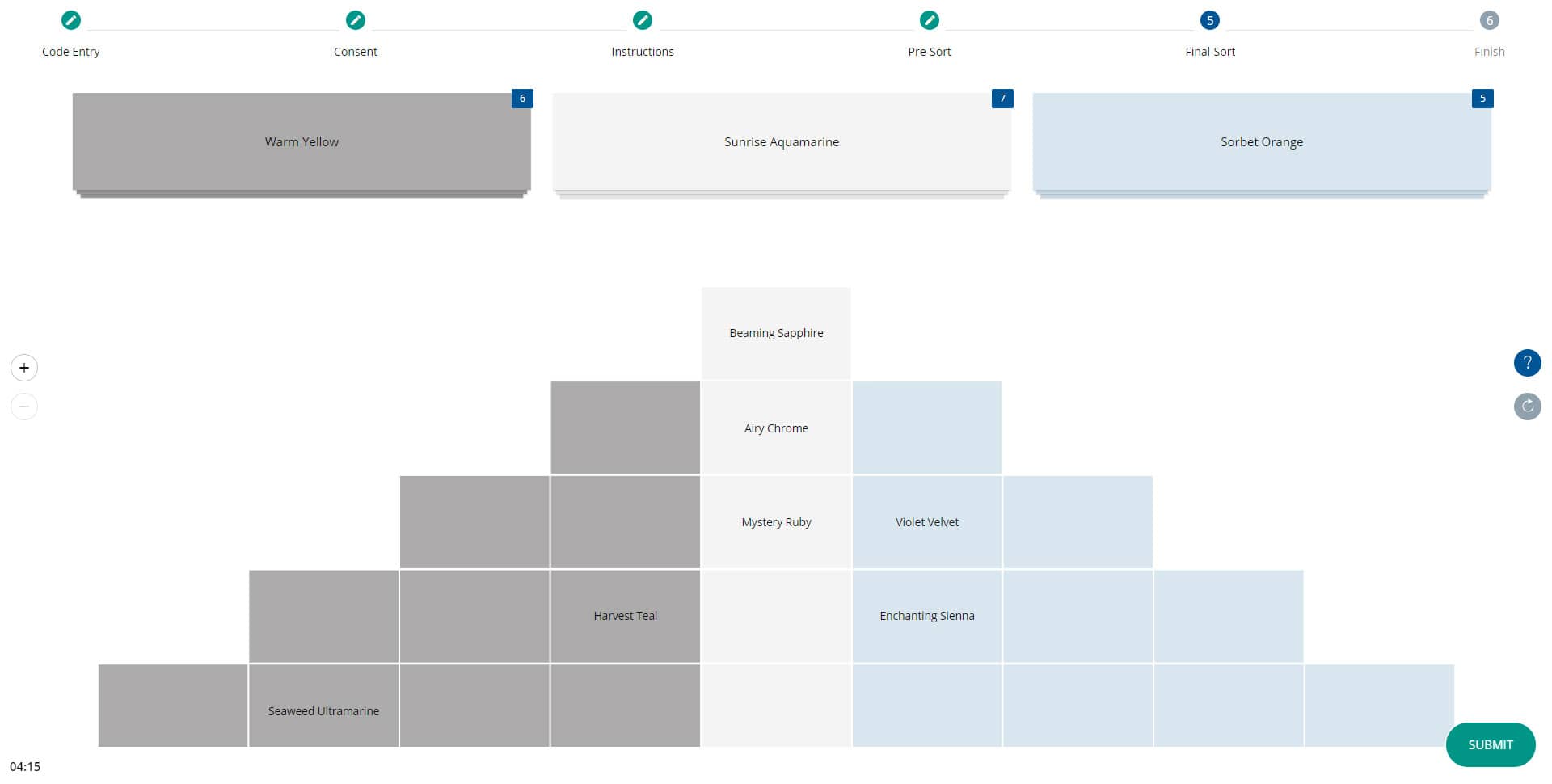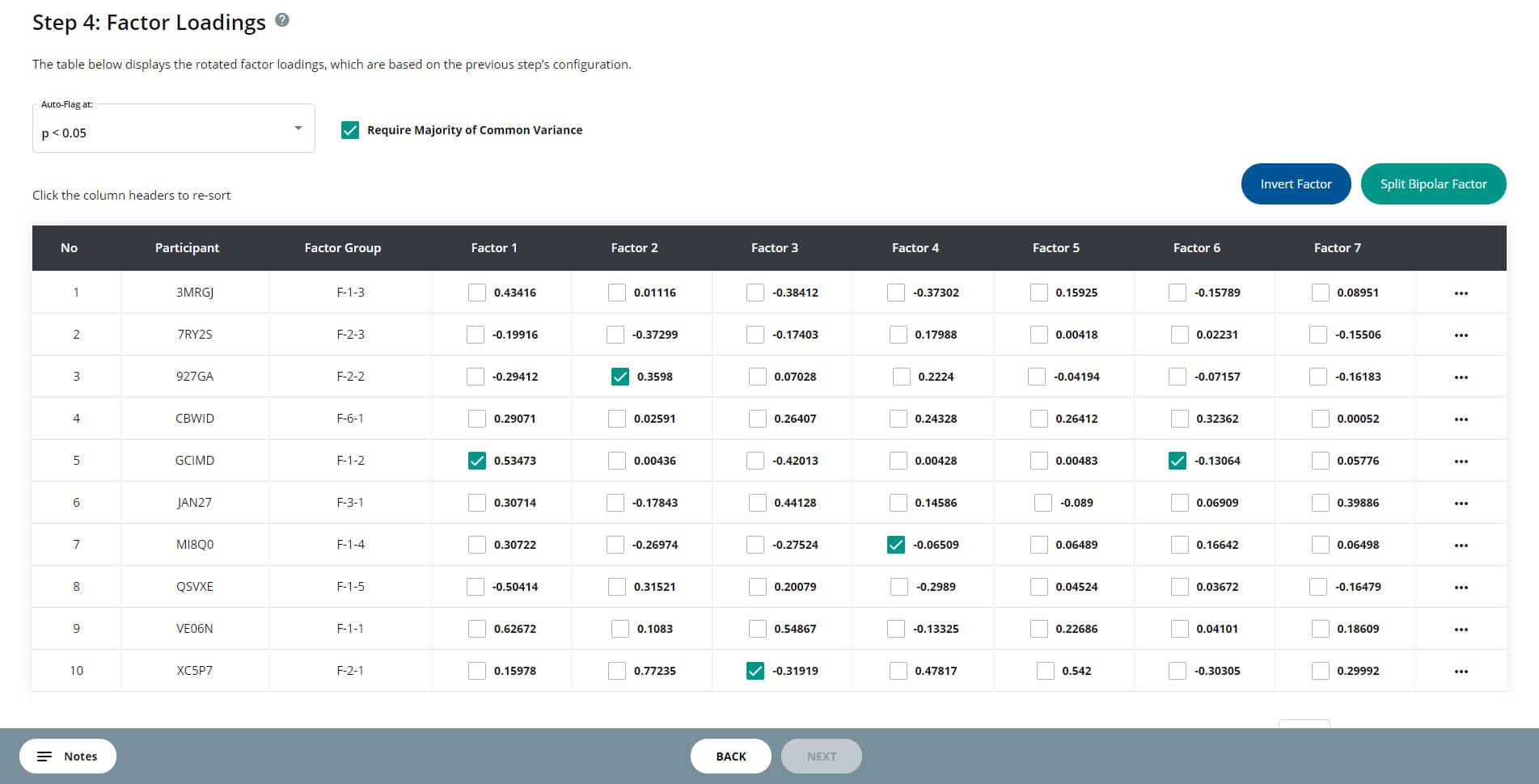 Guided Data Analysis
Choose the data analysis parameters you need to get the most reliable and defendable results. Q Method Software can generate infinite analysis reports for you to analyze, interpret, and draw insights from.
Learn more
Simple Study Management
Know at a glance how many participants have completed your Q-Method study. You can also edit the study's properties, add or remove participants, manage participation codes, and more—all on one, comprehensive Study Dashboard.
Learn more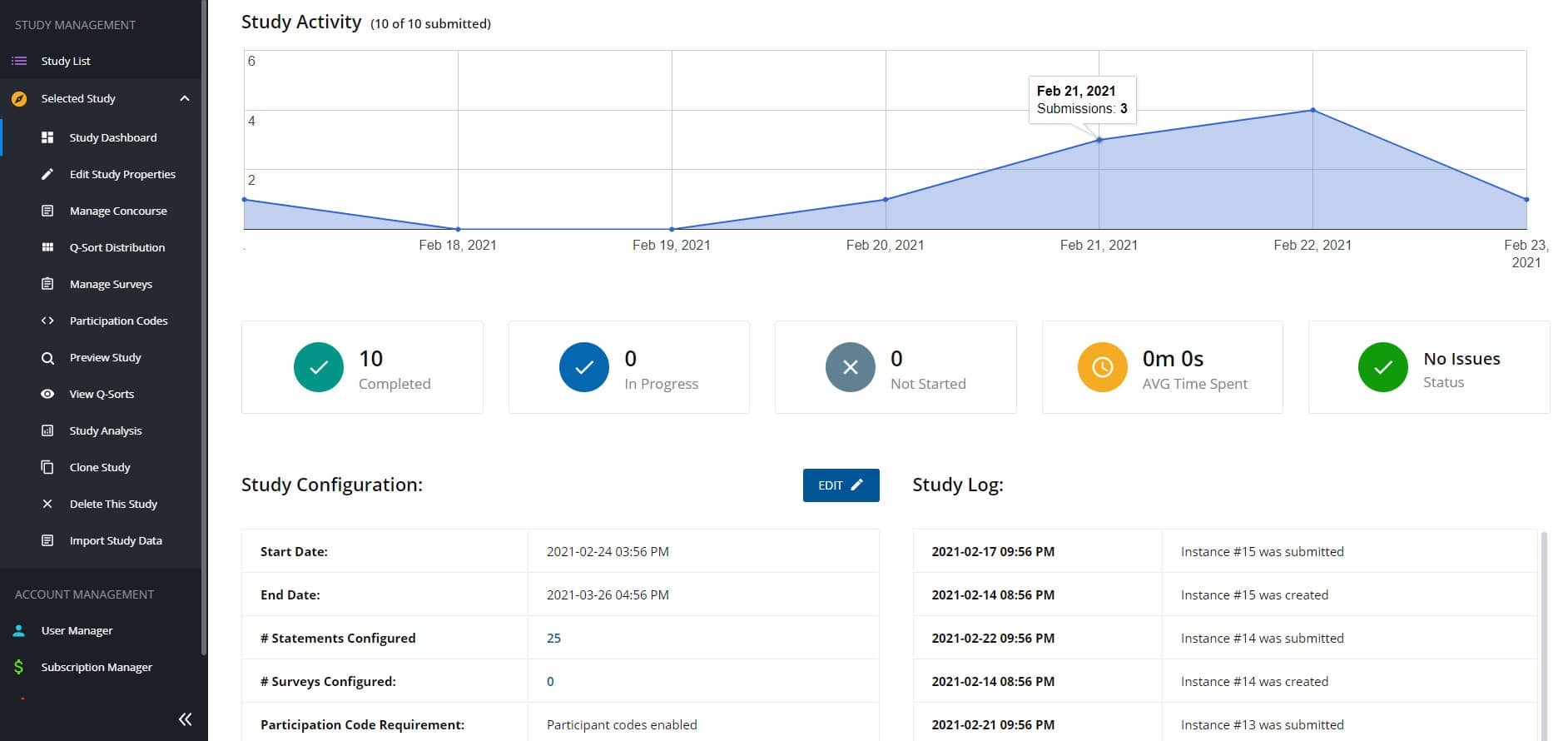 Designed with Participants in Mind
Participants can complete their Q-sorts on any internet browser and computer operating system. They only need a computer, laptop, or Chromebook with an internet connection. There's nothing for them to download or install. All they have to do is click on the link in the invitation email, and they'll be taken to your Q Methodology study on the web.
Learn more
Take Your Q Methodology Research Online Today
Sign Up - It's Free
New accounts are automatically provisioned with a free subscription that allows you to test Q Method Software.