How Does Q Method Software Work?
Q Method Software is a platform that lets you set up, conduct, and analyze your Q Methodology study completely online.
Unlike Flash-based applications, Q Method Software doesn't require you or your study participants to download or install anything.
All you need is a computer, laptop, or Chromebook with an internet browser and internet connection. You can manage your Q Methodology study anytime, anywhere. Your respondents can complete their Q sorts anytime and anywhere as well.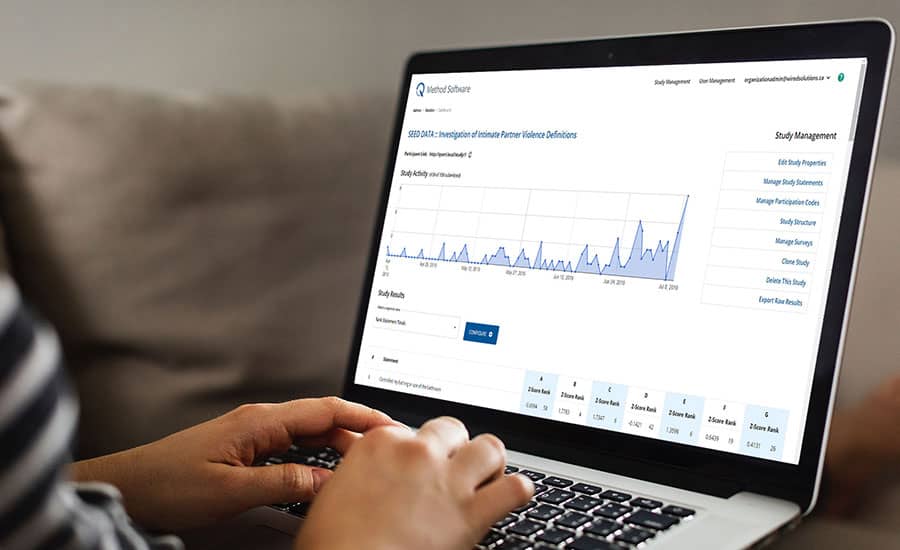 Try It As A Researcher
The best way to see Q Method Software in action is to try it yourself.
Sign up and get your free, fully functional Q Method Software account. You can set up 1 test study with a limited number of statements to test things out!
Try It As A Participant
See what the experience is like as a participant on Q Method Software.
Click the button below to be immediately taken into a sample Q Methodology study. Once you're taken into the study, simply choose the option to enter without a participation code and follow the prompts.
Take Your Q Methodology Research Online Today
Sign Up - It's Free
New accounts are automatically provisioned with a free subscription that allows you to test Q Method Software.