Manage and Track Your Q Method Study
Monitor your Q Method study from any computer by logging into the Study Dashboard. The Dashboard is also your one-stop portal to manage the various elements of your Q Methodology study.
Create my free account

Monitor study activity
A graph on the Study Dashboard shows your study's level of activity. You'll see how many participants have completed their Q-sorts every day.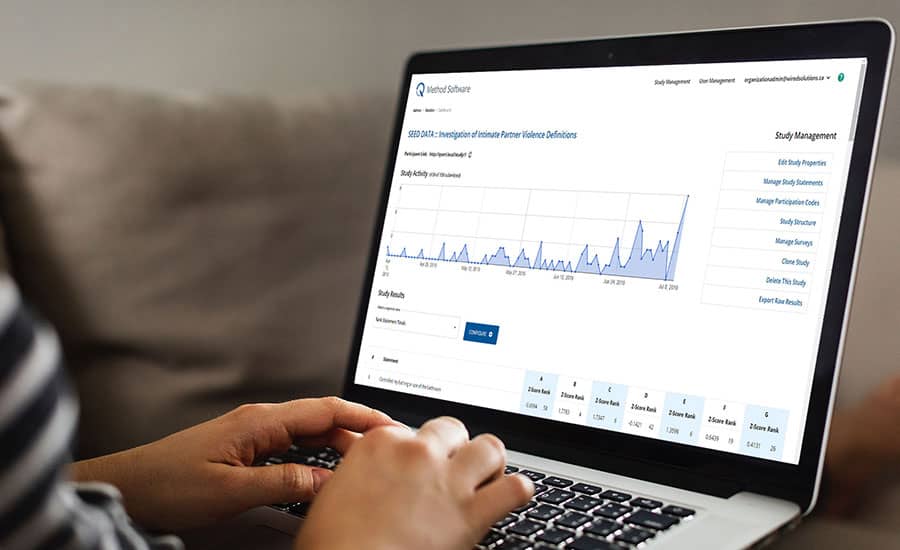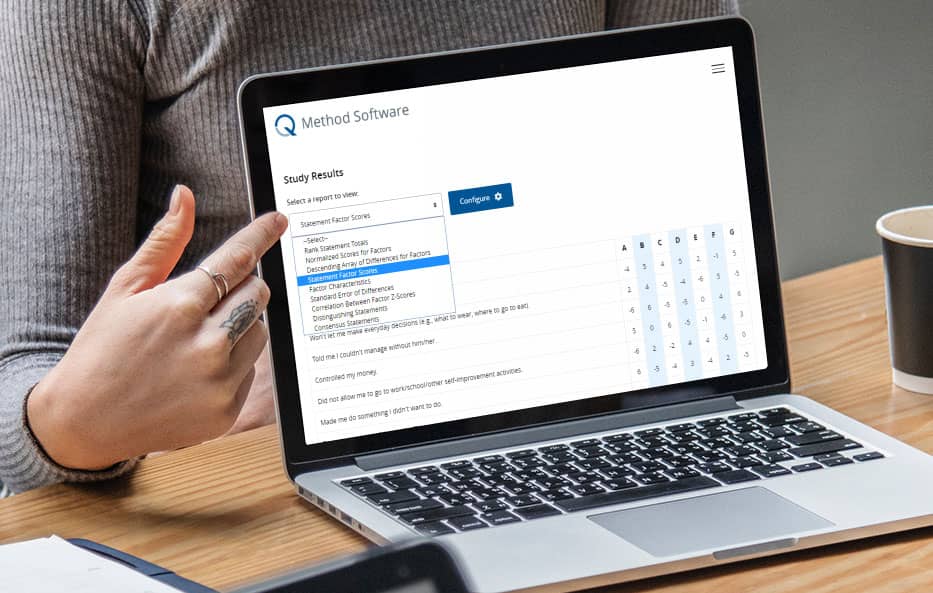 Configure and view results in real time
You have access to nine different reports that update in real time as each Q-sort is submitted. Configure the number of factors, rotation type, and core method… and the reports update instantly with the new configuration.
Manage your study
Access the Study Dashboard on a computer, laptop, or Chromebook with an internet connection. You can manage various parts of your study, including the study properties, Q statements, Q structure, and participation codes. You can also clone the study and export your results from here.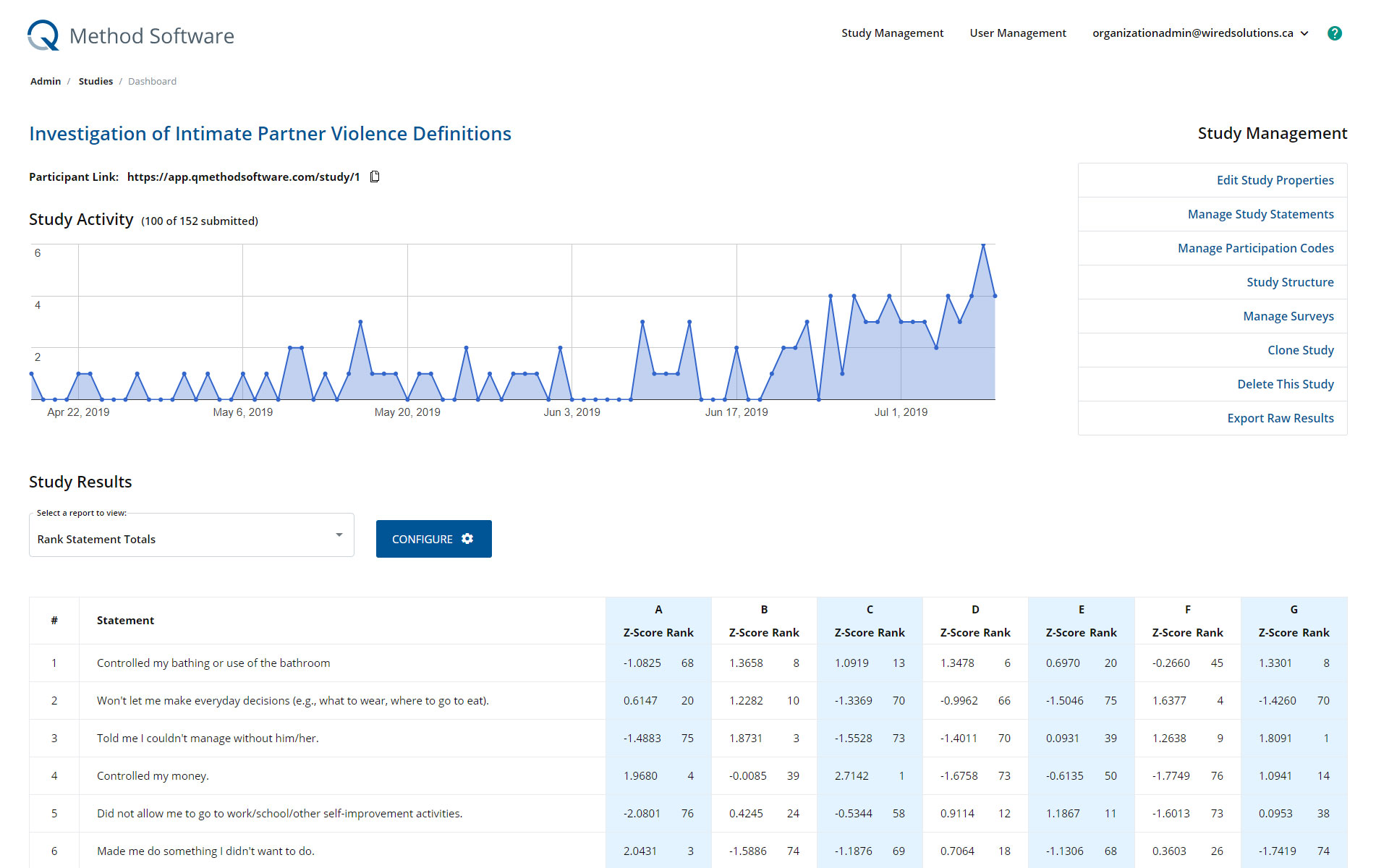 Take Your Q Methodology Research Online Today
Sign Up - It's Free
New accounts are automatically provisioned with a free subscription that allows you to test Q Method Software.